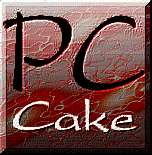 PC CAKE WEBDESIGN
We work with web design and computer consultancy mainly for our Swedish customers.
Should you need assistence in this gender, please contact us by mail.
Webdesign
Web hotels
Free email
Daily updates
Webmaster Service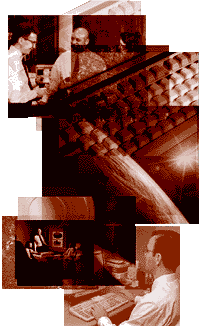 SPOTLIGHT 2.0 - FREEWARE!
What is Spotlight?
A free spot-machine for the radio station on a small budget. You're probably fed up with tapes by now - here you have 45 jingles
ready to go
instantly! You can queue several in a playlist - and log it all to disk for copyright reports.
Who needs Spotlight?
Theatres, concert halls, sports arenas, hockey rinks. Imagine the simplicity of just pressing a key to start sound effects or music between face-offs! At the theatre, you can make door squeak instantly - and restart in case of an momentary lag on stage.
OK, how much is Spotlight?
Spotlight is now FREEWARE! How about a donation?
Spotlight - FREEWARE!

The easiest way of producing sound or music instantly. You won't even need a manual! You will be up and running in minutes! All this for FREE.

Pick up a copy here.

---

Musicalc - FREEWARE!

Music Calculator for musicians, studio engineers, composers and arrangers. What tempo do I need to make a 15 bar jingle equal 20 seconds? Which delay will bounce on even eighths in a tempo of 126? Musicalc gives all the answers

Pick up a copy here!
PC CAKE STUDIO - COMMERCIALS

In our studio you can record your commercials! We are able to offer you professional recordings at the lowest prices - starting around $500 and up!
These are some of our customers!

Landis & Gyr
Shell
Fredells
Alloc
Strengbergs Gummi
McDonalds
Kabe
GE Capital
City Gym
Moderaterna
Centerpartiet
Pandalus
First Hotels
Noral
Specialbilar
Brands Factory Outlet
Väsby Centrum
Almedalen Fastighets AB
MäklarButiken
Kungshallen Bingo
KEW
Bromma Kontaktlinser
Botkyrka Kommun
Thorn
Gustavsberg
Gyproc
Bong
Lätta
Caran
Hässelby Byggmarknad


Check out my other pages! Listen to demos, download lyrics and read about my other career in the music business....